Twisted Smores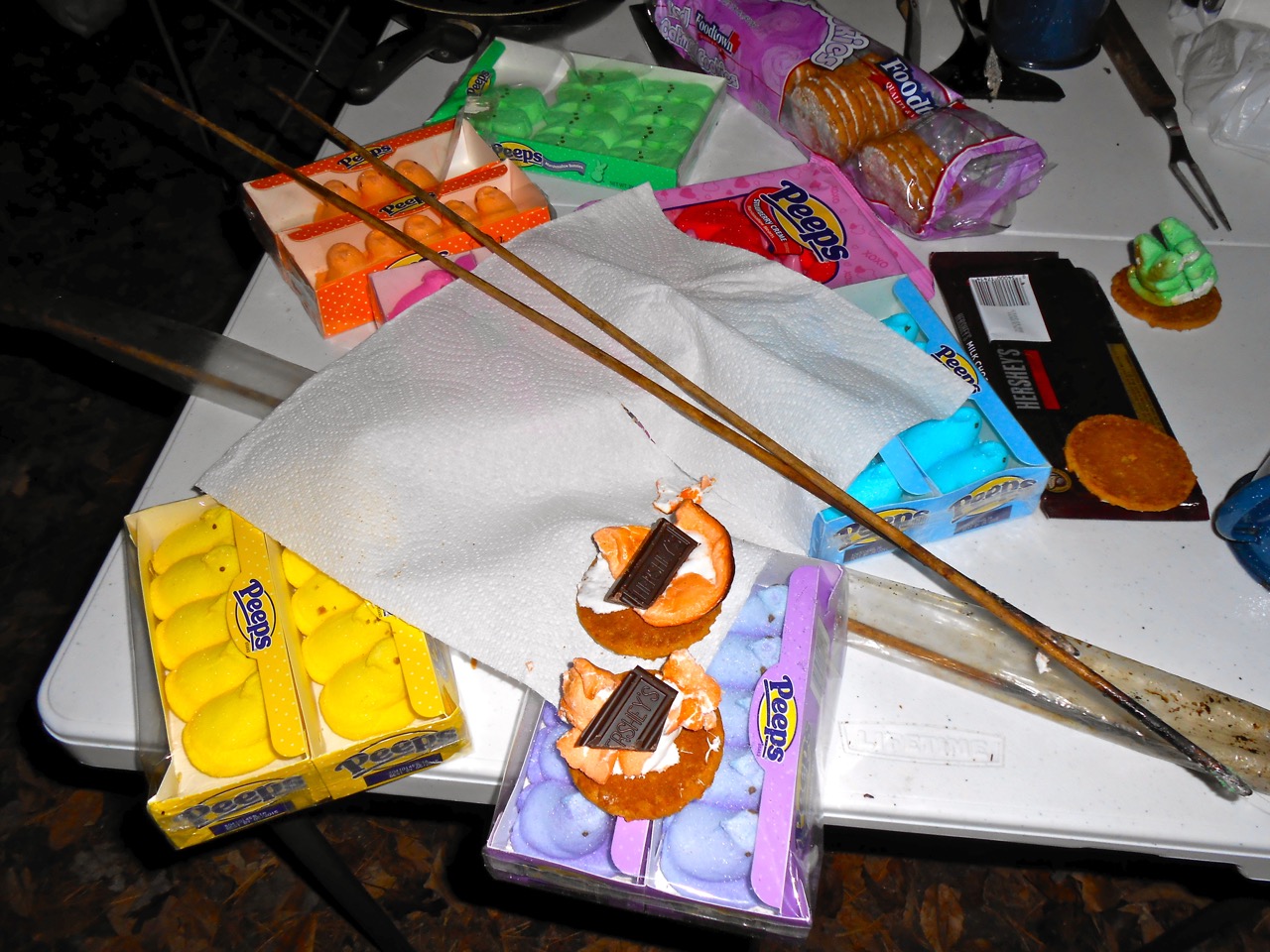 There's nothing wrong with regular smores, but here's a way to jazz it up!
You'll need:
2 hard oatmeal cookies (the store brand is ideal)
1 Peeps marshmallow
3 rectangles of Hershey's Special Dark chocolate
Using a marshmallow stick, toast a Peep until it is soft & sticky. Place on an Oatmeal Cookie and immediately place a layer of chocolate on it. When the chocolate gets gooey, cover with the second cookie. Cool & eat!
---
---